In the dynamic world of financial markets, having the right tools is crucial for traders seeking to maximize their potential. One such tool that has been gaining traction among trading professionals and enthusiasts alike is NinjaTrader. This article delves into the intricacies of NinjaTrader, exploring its features, functionalities, and how it can be leveraged for effective trading.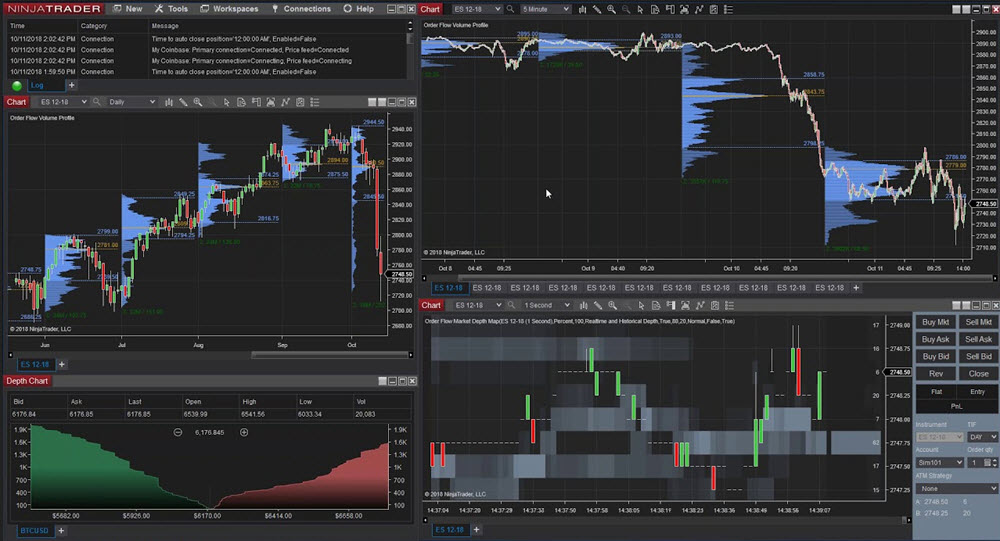 An Introduction to NinjaTrader
What is NinjaTrader?
NinjaTrader is an advanced trading platform that caters to the needs of active traders. It provides an integrated environment enabling traders to analyze markets, construct strategies, and execute trades. Originally developed in 2003, NinjaTrader has evolved into a sophisticated trading platform favored by many.
The Scope of Instruments
NinjaTrader supports a wide range of financial instruments, including equities, futures, Forex, and options. This versatility makes it an attractive choice for traders with diverse portfolios and trading interests.
Features and Functionalities of NinjaTrader
Market Analysis Tools
NinjaTrader is equipped with a plethora of market analysis tools that facilitate informed trading decisions. Its robust charting capabilities offer numerous chart styles, timeframes, and indicators. The platform's Market Analyzer provides a customizable, real-time snapshot of market conditions for various instruments.
Automated Trading and Strategy Development
NinjaTrader's strategy development features enable traders to backtest, optimize, and execute automated trading strategies. Through NinjaScript, the platform's programming interface, users can create custom indicators, strategies, and drawing tools. This is particularly beneficial for traders who employ systematic approaches to trading.
Trade Execution and Management
When it comes to executing trades, NinjaTrader offers both manual and automated solutions. Its SuperDOM (Depth of Market) interface and Chart Trader feature allow for efficient order entry and management. Users can deploy strategies developed within the platform or imported from external sources for automated trading.
Simulated Trading
NinjaTrader provides a simulation environment, allowing traders to practice and hone their skills without risking capital. This is an invaluable tool, especially for beginners, to familiarize themselves with market dynamics and the platform's features.
Licensing and Brokerage Services
Licensing Options
NinjaTrader offers different licensing options to cater to various user needs. The platform can be used for free for advanced charting, market analysis, and trade simulation. However, users need to opt for a lease or purchase a lifetime license for live trading.
Brokerage Services
In addition to being a trading platform, NinjaTrader also offers brokerage services. This means that traders can use NinjaTrader as a comprehensive solution for both market analysis and order execution.
Weighing the Pros and Cons
Advantages
NinjaTrader's advanced charting capabilities, extensive range of features, and customization options make it a powerful tool for serious traders. Additionally, the ability to simulate trades is highly advantageous for skills development and strategy testing.
Limitations
On the flip side, the platform's complexity can be overwhelming for newcomers. Also, while NinjaScript offers customization, it may require programming knowledge to fully harness its capabilities.
Charting the Course with NinjaTrader
NinjaTrader emerges as a compelling choice for traders seeking a feature-rich, customizable trading platform. Its array of tools for market analysis, strategy development, and trade execution make it conducive to an informed and systematic approach to trading. However, as with any sophisticated tool, it requires time and effort to master. For those willing to navigate the learning curve, NinjaTrader can be a potent ally in the quest for trading success.